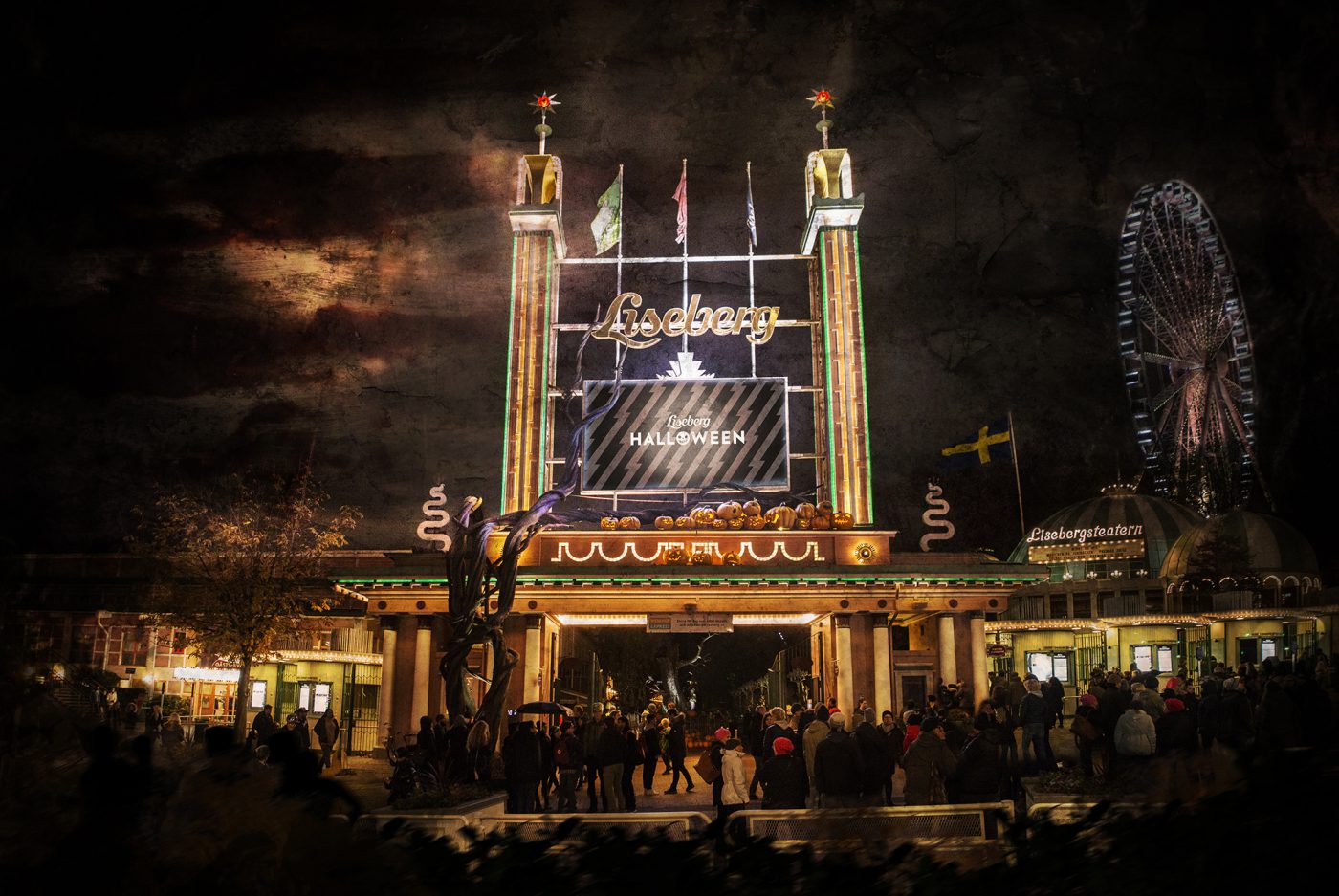 This year, Liseberg turned 95 years old. A considerable age for sure, but still young compared to TIVOLI in Copenhagen, which is celebrating its 175th birthday. Both parks were originally built as temporary structures, not meant to last more than a few months. Instead, they have both stood the test of time and grown and evolved, becoming strong and more vibrant than ever.
For most of its history, Liseberg was exclusively a summer park.  The season began at the beginning of May and ended in September. It followed the same operating calendar as most regional parks around Europe and North America.
In the late '90's, something changed. TIVOLI opened its doors to host a successful Christmas Market. After that, many parks followed suit – including Liseberg. Around the same time, Halloween celebrations at North America amusement parks were growing in popularity. As these events expanded, so too did their reach. By the early 2000's parks around the world were extending their operating season with Halloween events.
These are just two examples that demonstrate how creating events that celebrate the season have changed the dynamic of many – if not most – seasonal parks. Including ours. Such events bring more guests, more revenue and more experience to parks that otherwise sit vacant outside of a short summer season.
Liseberg just closed its doors after hosting our most successful Halloween celebration ever. More than 320,000 guests visited during an operating schedule of just 16 days. Revenue rose by more than 20%. Amazing. In fact, attendance and revenue were almost four times what we forecasted in 2015, when we opened for Halloween for the first time.
This year, we needed that fall attendance. Summer was low this year, due largely to – for Scandinavia – an unusual and lengthy heatwave. But Halloween gave us a boost. We gained much of the missed summer attendance for Halloween.
Our annual attendance has been incredibly stable over the last four years – only varying a few thousand year over year. But this attendance has fluctuated widely between the seasons. Some years, we have had a strong summer season, but a slower Christmas opening; other years the reverse.
This is where the benefit of extended operating calendars and seasons come into play. They reduce the operational risks for parks like ours. A few years ago, a slow summer could negatively impact our company for the entire year. Today, this risk is decreased. And with it, the idea of seasonal parks has in fact become a lot less, seasonal.
I believe in many ways, seasonal park events have helped return us to the roots of the original, European amusement parks. The temporary nature. The sense of festivity. And the focus on always offering something new, to attract guests, again and again.
Summer will always be the traditional time to visit an amusement park. But additional visits – during Halloween, for Christmas, to celebrate spring – I believe those traditions are becoming stronger with each year.
IAAPA is hosting the inaugural seasonal forum at TIVOLI in Copenhagen in December. You can learn more about it here: http://www.iaapa.org/connect/emea/iaapa-emea-christmas-forum/
Andreas