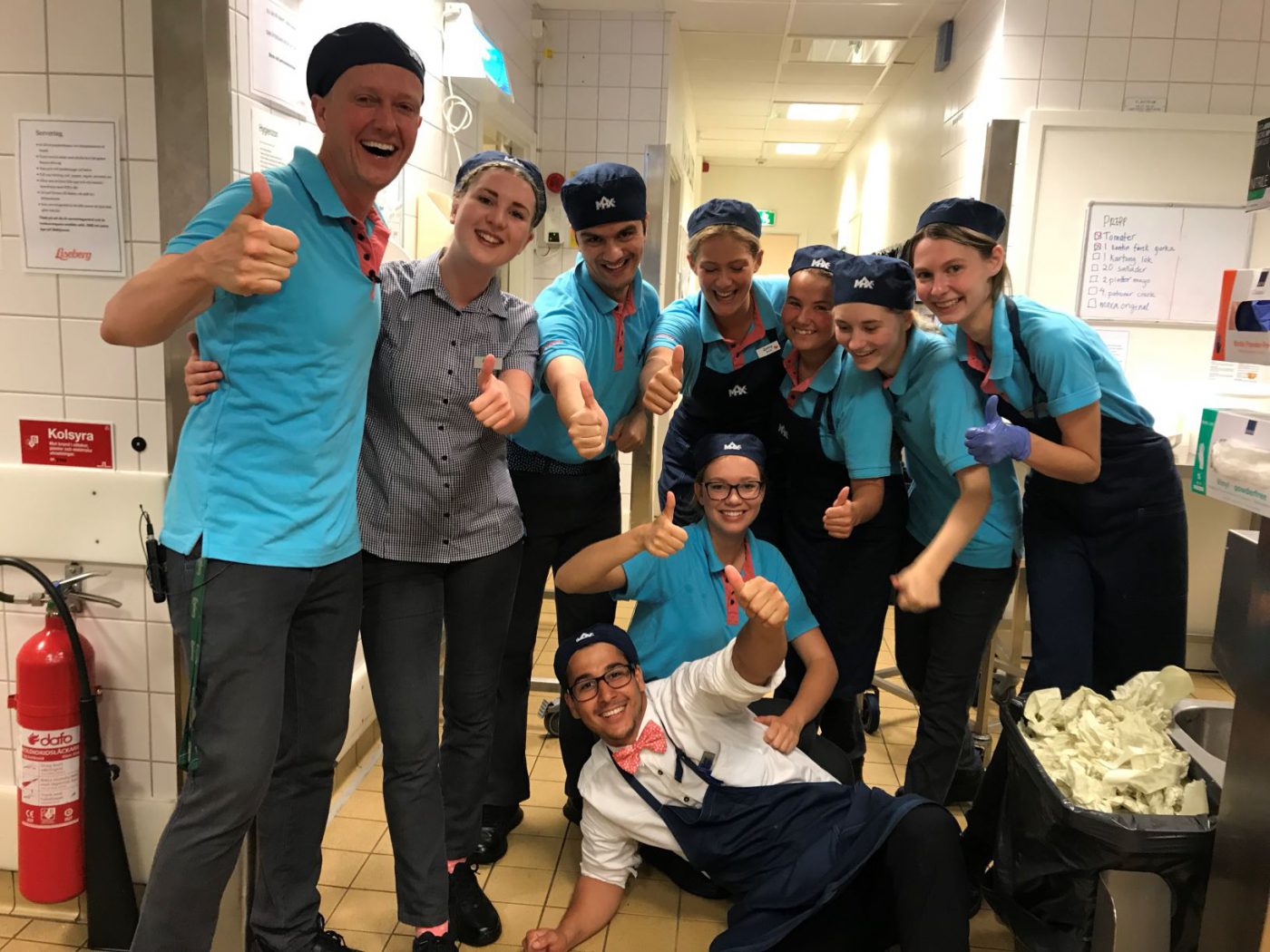 A few years ago, we set up a goal to be one of the best workplaces in Sweden. And we signed up with http://www.greatplacetowork.net/.
Last year we came in top 10. Of which I am really more proud than any ride we have built, or any financial results, we have created. Because the organizational journey is the complicated one.
This week is busy at Liseberg. Maybe a little less busy than we would have liked it to be because of a what seems like a never-ending heatwave in Sweden, but still; busy. For the hundreds of young people we employ in the high season. This is also the week where we wrap up our annual employee satisfaction survey.
One of objectives with this survey is to have everyone engaged. In other words, have as many employees answer the survey as possible. As part of this push, I have been assigned different challenges to be completed at different response rates. Having a management meeting in our free fall tower, singing on stage at our weekly sing-a-long TV show, doing wake-up calls at our hotel, etc.
Yesterday, it was time for me to work at one of our burger outlets, MAX. Doing fries, taking orders, making burgers, cleaning tables. And it was a wonderful experience. Not as much because of the work, as because of the people.  And it made me think. About what really motivates these new generations of co-workers.
Over the years, these motivational drivers have changed and shifted positions, reflecting on economical conditions, generational changes and overall workplace trends. But there are a few factors that stand out, namely leadership, relationship with co-workers and meaning-making.
This is also the case with the wonderful team at Max, I got to work with yesterday.
But as an employer it is sometimes difficult to grasp, that what drives employee satisfaction, is not as much context, as it is content. With context being work conditions, schedule, uniform, tools, leave, and all the other uncomplicated HR stuff, content is all about autonomy, variation, recognition, feedback, and sense of belonging. And as such far more complex.
And this is where meaning-making comes back on the stage. Because, what we see, when working with these new generations of employees, is that is not as much what you do, but who you do it with, and why you do it, that motivates young people today.
And while everyone with a little leadership skills can create well-working teams – addressing the who – answering this why question is much more complicated. And something we as an industry will have to take more seriously. Because making money for an owner is not enough for coming of generations employees. It's all about how you make that money – and what positive impacts you have on your community.
We at Liseberg have tried to answer these questions in our latest sustainability report And while not perfect, it does provide a lot of the answers, that my new friends at MAX rightfully want.
Happy reading. While I prepare for my next challenge; doing a morning gym class in the park …
Andreas